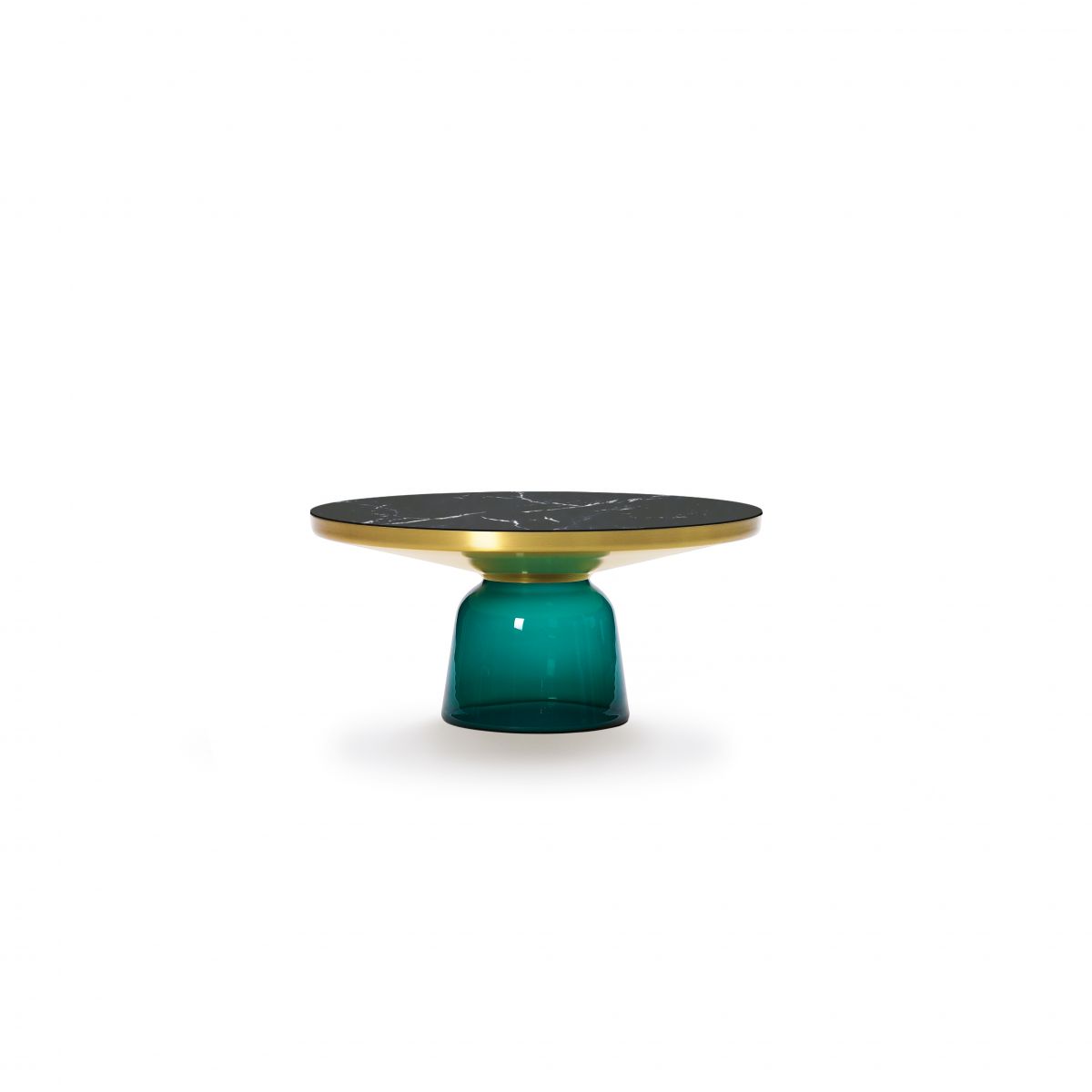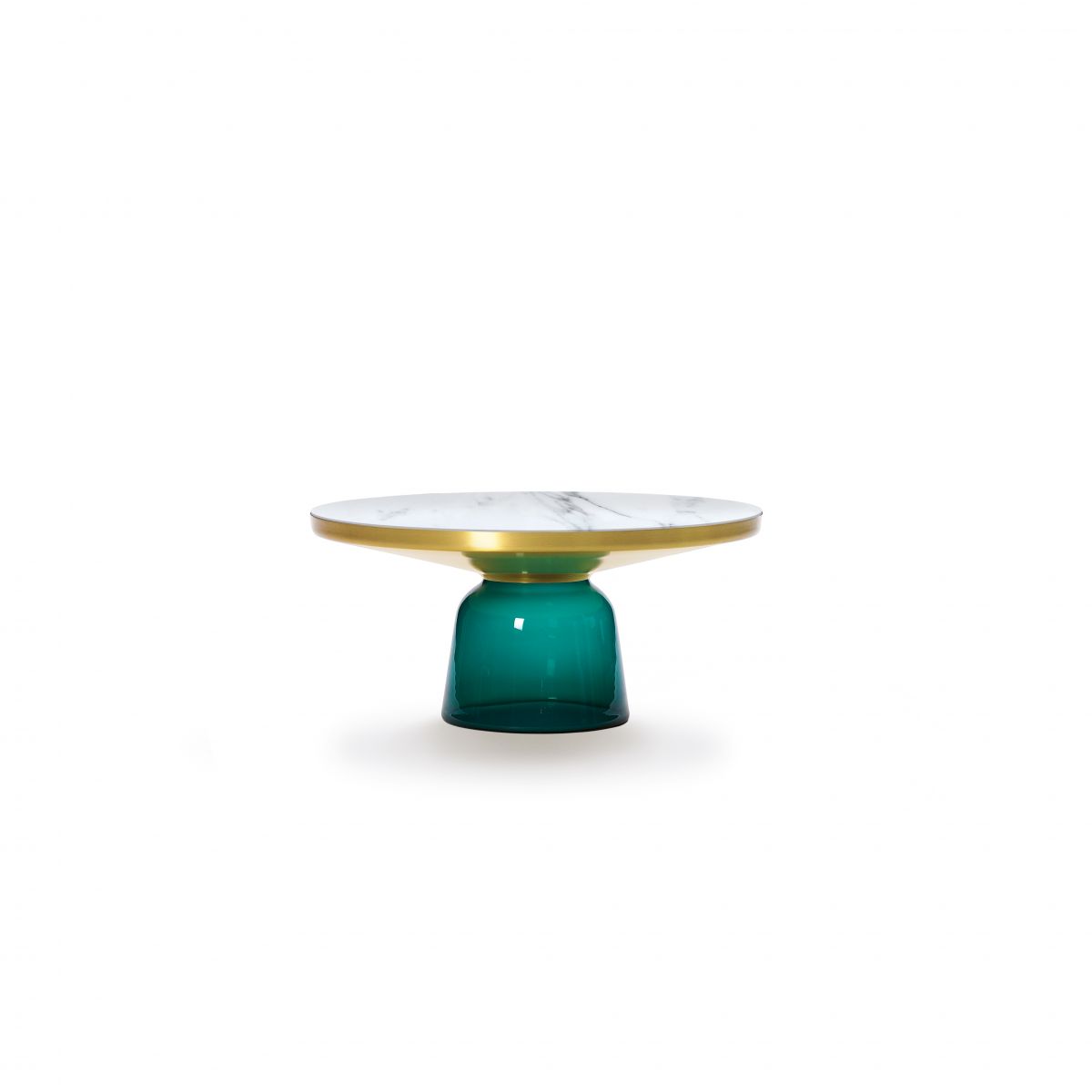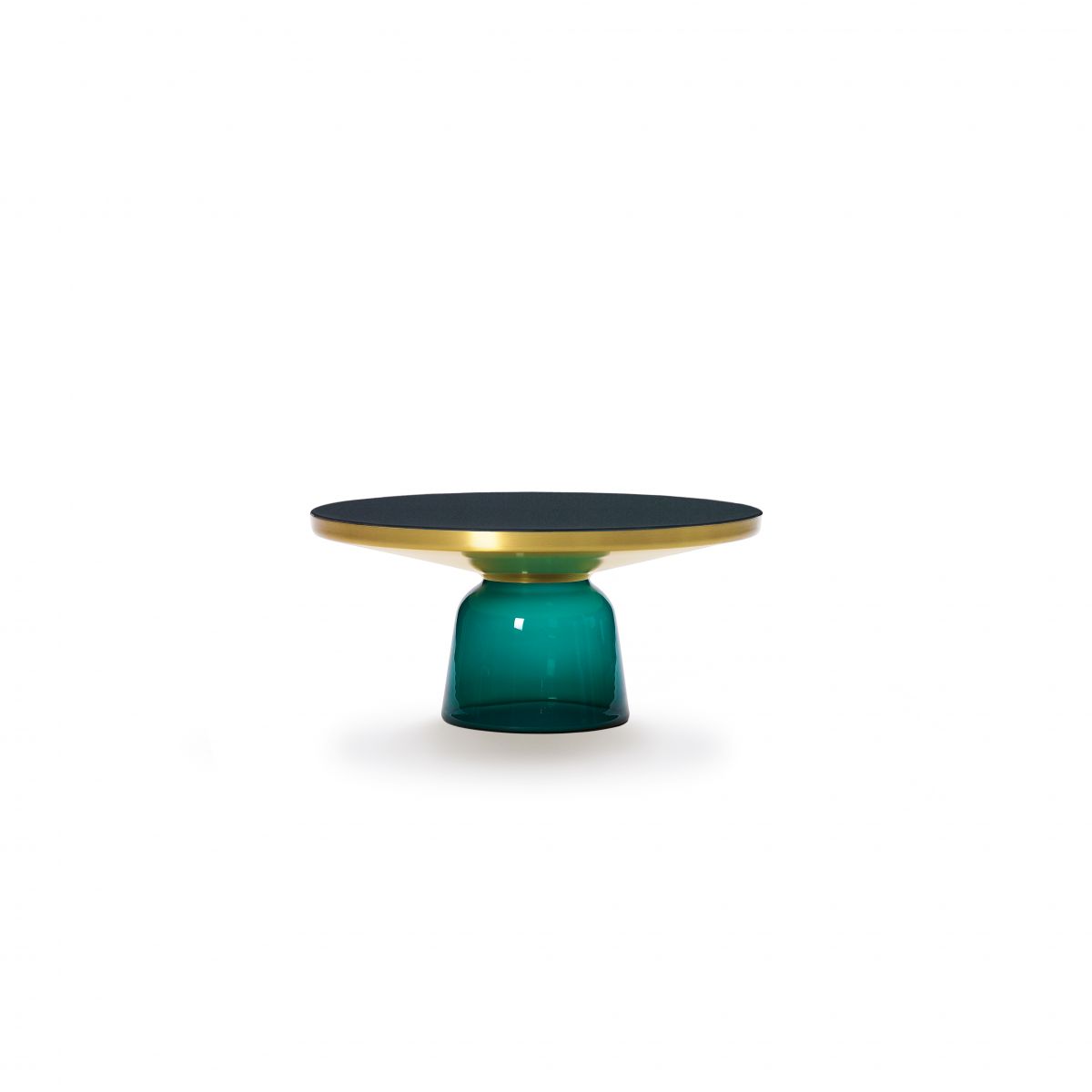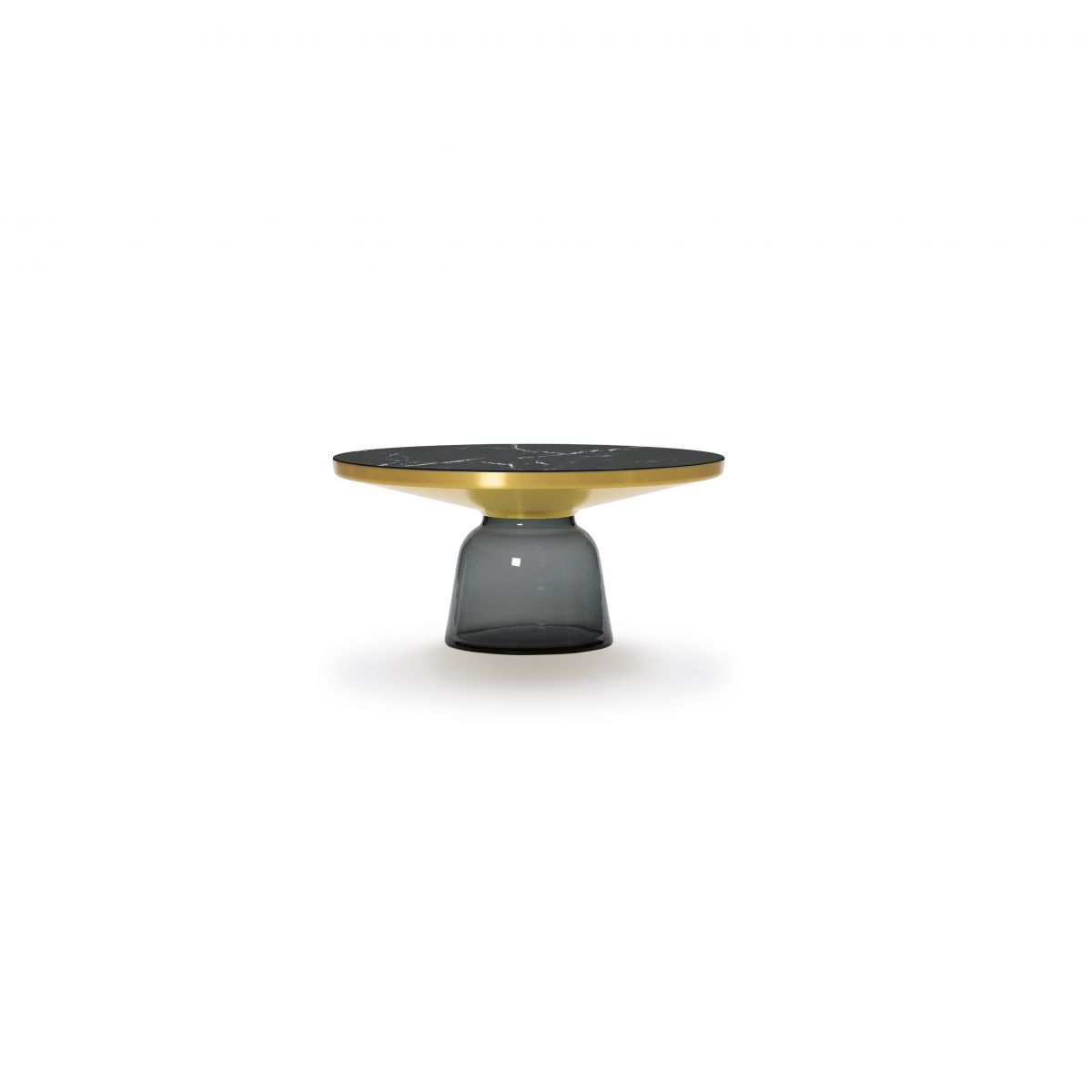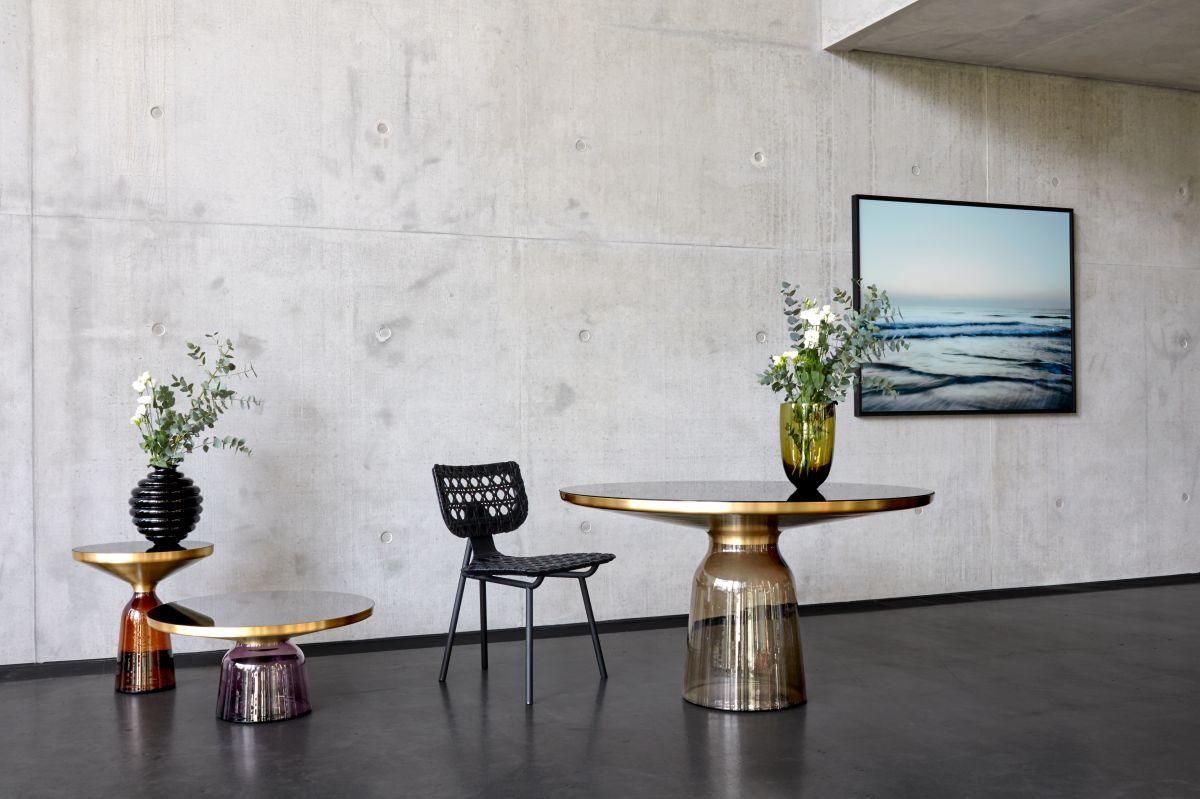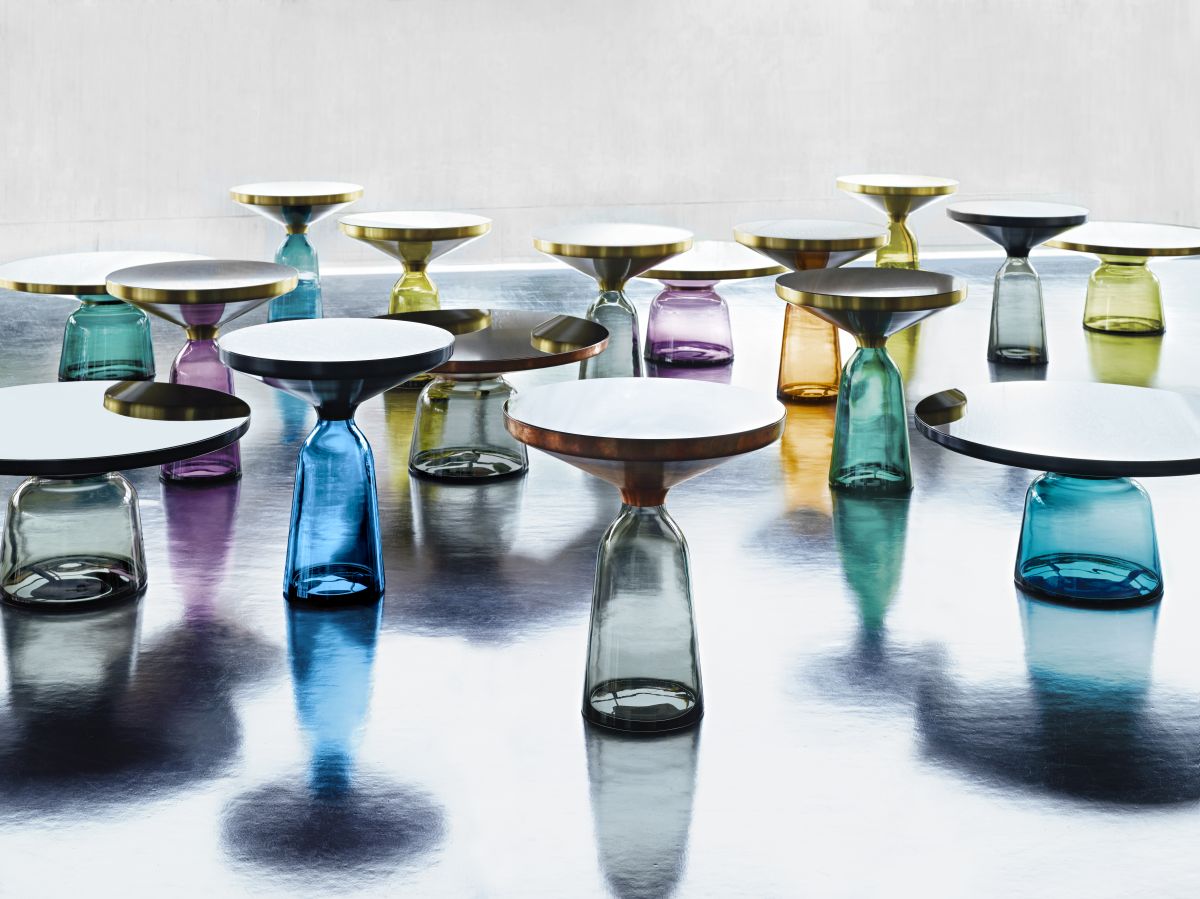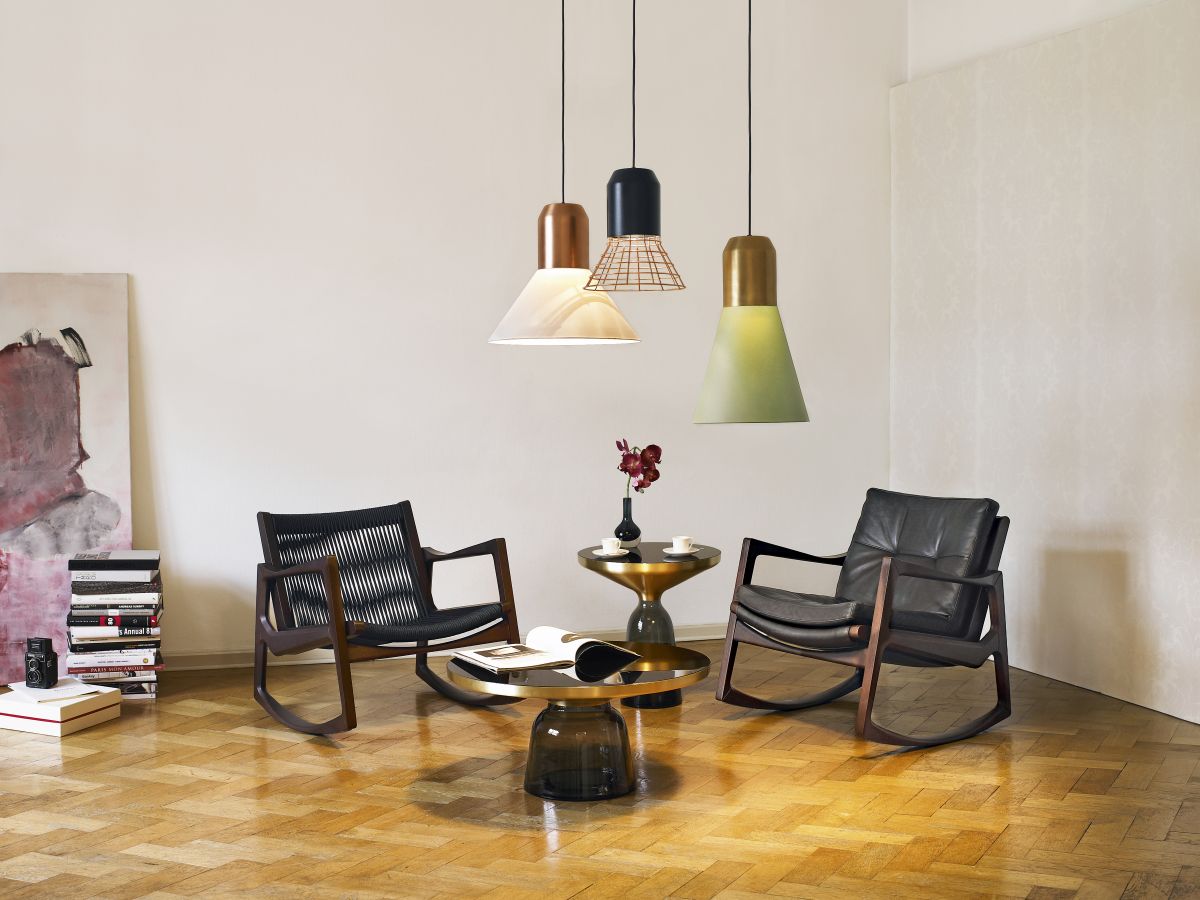 ClassiCon Bell Coffee Table
---
The Bell Table by Sebastian Herkner turns our perceptual habits on their head, using the lightweight, fragile material of glass as a base for a metal top that seems to float above it. Hand-blown in the traditional manner using a wooden mould, the transparent tinted glass base asserts a sculptural presence in space, intriguingly contrasting with the solid brass frame on top while also forming a harmonious unit with it, recalling the elegant curved silhouette of a bell.
With its appealing reflective surfaces and contrasting materials, the side table adds a distinctive touch to living environments. It celebrates the beauty of the materials with their colours and surfaces, along with the workmanship. The Bell Table is a masterwork of traditional craftsmanship. Each table is handmade and has characteristic features such as irregularities in glass thickness, small bubbles or bumps in the glass.
This product can be purchased and picked-up after inspection in store only.